COLD: Broken Human Tour 2019 at The City Center with Awake for Days and University Drive!
Cold is coming to The City Center on October 19 with Awake For Days and University Drive!
#3 ON BILLBOARD ALBUM CHARTS
Gold record sales on Year of the Spider
Gold record sales on 13 Ways to Bleed on Stage
Platinum record sales on The Walk to Remember Soundtrack
Appearances on The Tonight Show, Jimmy Kimmel, Hard Rock Live Concert Series, Carson Daly Show, Pepsi Smash and even a 30 minute Cold special on MTV2.
And Now - They are playing The City Center!!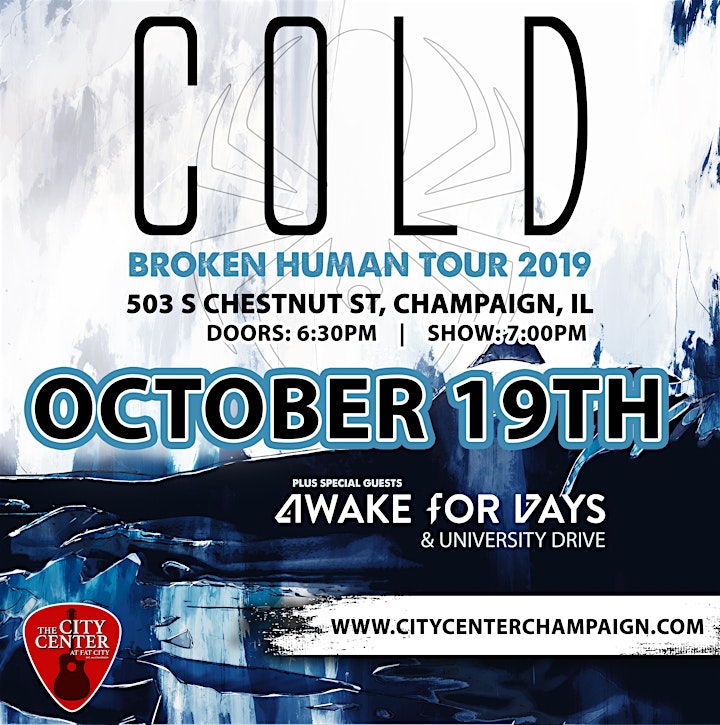 Venue Information:
The City Center
505 S Chestnut
Champaign, IL, 61820