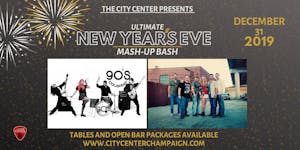 Presented by The City Center
Feudin' Hillbillys
90's Daughter
$25.00 - $150.00
Sales Ended
The Ultimate Mash-UP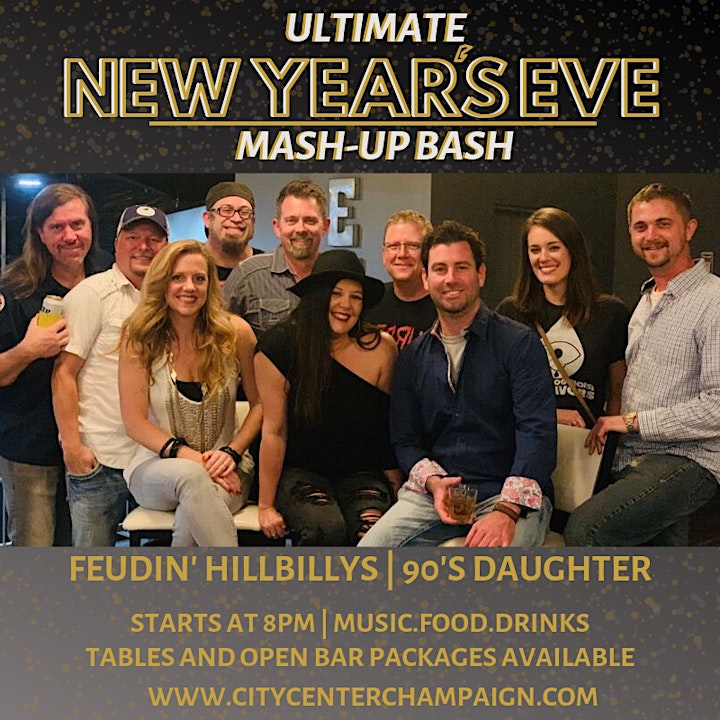 We are excited to announce that our New Year's Eve Bash will once again be featuring the Feudin' Hillbillys BUT we thought - why not get a little crazy this year and bring 90's Daughter in for the night too! This will be the biggest and wildest party of 2019! The Ultimate New Year's Eve Mash-Up Bash!
See performances by Feudin' Hillbillys and 90's Daughter then see some performances by Feudin' Hillbillys WITH 90's Daughter!
Multiple ticket options available - including open bar and table options!
The Feudin' Hillbillys have been entertaining by the thousands all across the Midwest for the last 14 years. They have performed with such artists as: Luke Bryan (twice), Blake Shelton, Florida Georgia Line, Cole Swindell, and over 19 of the industry's finest artists, headlined arenas, filled the center of a shopping mall, and look forward to you experiencing their high energy show. Buckle up for a ride with The Feudin' Hillbillys.
90's Daughter is a high-energy party band knows how to get the crowd moving, and leads the party every time they perform! Created in 2009 by members of Midwest party band "The Brat Pack", the band continues to reach new heights, new fans, and new parties!
Illinois' Favorite Party Band! Voted "Best Band" in Champaign 2013, '14, '15, '16, '17 & '18. The best party music from the 90's, Y2K, and Today! They only do the fun songs you know that can dance to. Yeah, there a party band!
Venue Information:
The City Center
505 S Chestnut
Champaign, IL, 61820